Save Space By Stacking Them!
Keep food fresh easier, and longer than ever with the revolutionary Food Preservation Tray. Reusable forever, simply insert any food and close the top to create an airtight, leakproof seal with absolutely zero-waste and without the hassle of sticky, unreliable plastic wrap.
Protect Our Oceans From Single-Use Plastics
Airtight Seal, Keep Food Fresh Longer
Save Space In Your Fridge!
Dishwasher, Microwave & Freezer Safe!
The Food Preservation Tray works better than plastic wraps, is a one-time purchase and keeps food fresh way longer! The amazing slim, sleek design is made to be stacked on top of other food preservation trays to save tons of space in your fridge.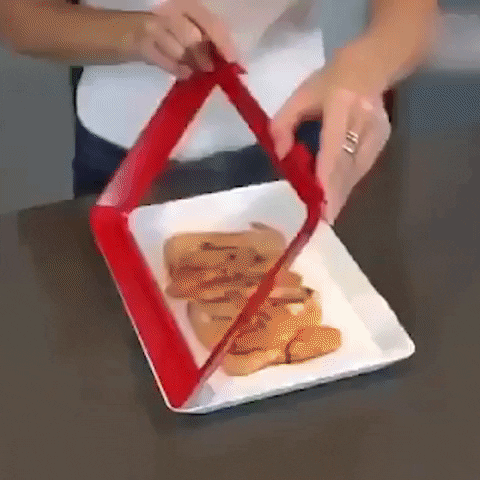 Note: Do Not Put The Preservation Tray In The Oven
It uses a stretchy film on the top layer to create a vacuum seal over the top of any food, strong and durable, the film is nearly impenetrable! Meal prep or keep leftovers fresh for days or even weeks, simply put it in the tray and push down! 
Plastic waste is one of the leading threats to our Oceans and Wildlife, by making an effort to reduce plastic wrap and plastic bags, you will be making a difference in your day to day life.
Specifications
Color: White, Red
Size: 30cm x 22.8cm
Material: 
Environmental Protection PP, Advanced Elastic Film

Dishwasher, Microwave & Freezer Safe!
SECURE PAYMENT
We protect your data with SSL security
Free Shipping for 75$ and up
Take advantage of free shipping everywhere in the US
Track Your Order
All orders come with a tracking number, so you can always track your order
24/7 Customer Service
Our customer service is there for you 7 days a week!