This UV Electric Sterilizer Lamp uses UV-253.7-band radiation to directly destroy the DNA and RNA structure of bacteria, viruses, and other microorganisms. This lamp is can be used in multiple locations: toilet, toy boxes, shoe closet, etc. Up to 99.9% bactericidal rate, it can kill all harmful bacteria and make you feel at ease! This product can sterilize most articles within a distance of 30cm.
Highlights:
Precautions: Do not let come in contact with water. Keep away from children.
Power Supply: 1 X Built-In Rechargeable Battery
Size: 19 X 13 X 3.5cm
Package comes with: 1 X Toilet Sterilizer Lamp and 1 x USB Cable
If using for a Toilet:


1. Put the toilet seat and toilet lid on

2. Install the product after drying with alcohol or a clean cloth
3. Lift off the back of the base, center the product in the middle of the seat, and press it on the toilet lid for more than 20 seconds.
4. Rotate and remove the body after pressing
5. After the base and the toilet lid are attached for 24 hours, install the body according to the rotation direction.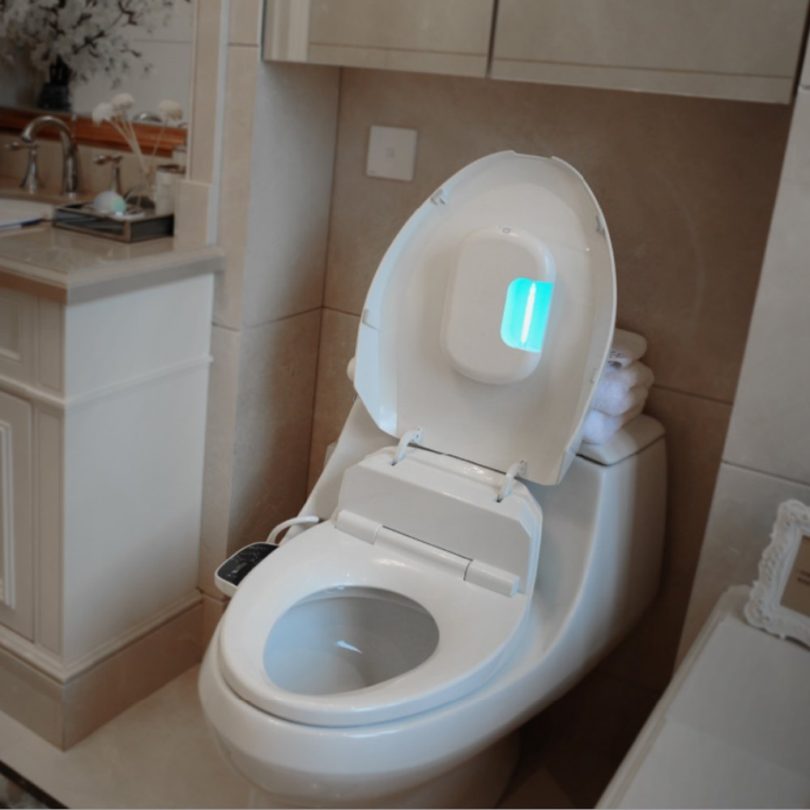 SECURE PAYMENT
We protect your data with SSL security
Free Shipping for 75$ and up
Take advantage of free shipping everywhere in the US
Track Your Order
All orders come with a tracking number, so you can always track your order
24/7 Customer Service
Our customer service is there for you 7 days a week!