Innføring NanoWipe™ : # 1 anbefalte rengjøring klut i 2021 som gikk viral på sosiale medier!
Enkel Rengjøring
Strek & Lofri
Gjenbrukes, Og Som Kan Vaskes
Superabsorberende
Tøff & Holdbar
Ingen Problemer, Bare Enkel Rengjøring...
Det fungerer som magi til perfekt for rengjøring av overflater, uten striper igjen.  Hemmeligheten er den revolusjonerende NanoWipe™ design, inspirert av utformingen av fiskeskjell. Egnet for et stort spekter av rengjøring hensikt - det er sikker på å forlate hjemmet skinnende ren! ✨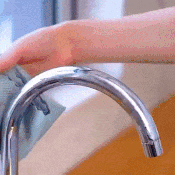 Perfekt, Ripefri Tørke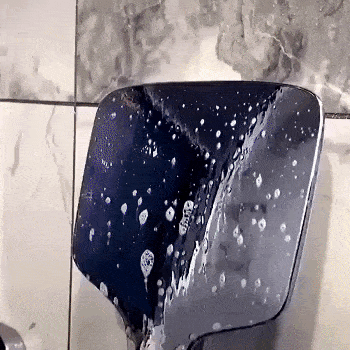 S
uperabsorberende
Flott For ALLE overflater
NanoWipe™ er perfekt for:

Polering speil og glass
Rydde opp søl og selv de vanskeligste flekker
Tørking tallerkener og kokekar
Tørke benkeplater
Rengjøring windows
Støvtørking
Robust og Pålitelig
Kjemisk Fri
Hvordan Fungerer Det?
Den NanoWipe™ er svært effektiv på grunn av den revolusjonerende materiale, inspirert av fisk skalaer. Det kan være enten brukes tørr eller fuktig.

Den NanoWipe™ er super-absorberende. Bare ta en tørr klut til å suge opp søl.
️ ️ ♻️I de fleste tilfeller ingen andre rengjøringsmidler er nødvendig! ♻️

Vedlikehold råd: håndvask eller i maskin vask
Elsket & Klarert av Tusenvis av Kunder!
⭐⭐⭐⭐⭐


⭐⭐⭐⭐⭐ "These are a lifesaver... A must have for every mom. I bought these to replace some old microfibre cloths and use them to clean everything... fridge, kitchen counter, toaster, dishwasher, mirrors, polish glass even without cleaning liquid. They do a FAR BETTER job than any cloths I used previously. And after multiple uses and washes they're still in great condition"

- Nicole R. (Texas, USA)
⭐⭐⭐⭐⭐ "These things work like magic. I don't know how or why... but they clean up ANY mess. And it's super easy. I am yet to see how durable they are... will update later"
- Virginia M. (Manchester, UK)
⭐⭐⭐⭐⭐ "If you are looking for a cloth that ACTUALLY works great on any surface then you need to try these. I was sceptical at first from buying on line but I am so glad I took the chance! 10/10 this type of cloth is highly recommended, have already told my friends and family about them."
- Alyssa N. (Brighton, UK)


Product Specifications:

Size:
Regular: 30 x 30 cm (11.8 x 11.8 inches) 
XL: 30 x 40 cm (11.8 x 15.7 inches)


Colors: 1 of each (red, orange, green, purple, blue) per 5 pack i.e. 10 pack contains 2 of each color
Material: EasyClean premium blend of polyester and nylon composite yarn
Uses: Remove stains, clean mess, polish glass, dry dishes - or just about anything inside our outside your home!

Features: 
Antibacterial

Hygienic

Soft, comfortable

Durable, long lasting

Reusable and rewashable

High absorbance (hold up to 7x its weight)

Environmentally friendly




No need for harmful chemicals

Reusable

Lint-free, no fibers left behind
SECURE PAYMENT
We protect your data with SSL security
Free Shipping for 75$ and up
Take advantage of free shipping everywhere in the US
Track Your Order
All orders come with a tracking number, so you can always track your order
24/7 Customer Service
Our customer service is there for you 7 days a week!