INTRODUCING THE TOY OF THE YEAR AND BEST SELLING GIFT FOR AGES 4-18!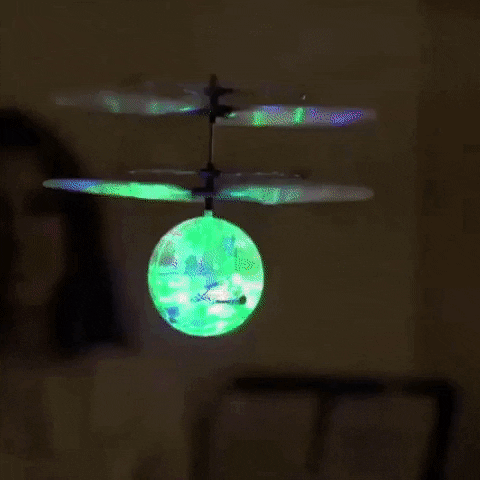 Say GoodBye to Expensive Boring Events, NOW There is abetter way to Celebrate all Types of Kids Special Events with this Colorful Magical glowing ball, Fun & Safe for Your kids!
Magic ball™! Featuring a coaxial rotor system for precise movement and increased stability when hovering. The UFO Magic ball™'s body is also constructed with a durable material making it strong yet lightweight so you don't have to worry about breaking anything when it lands a bit too rough. Using infrared motion sensitive technology, the UFO Magic ball™ will detect nearby objects and is programmed to move away from them.
⏬See Customers Reviews at the bottom of page⏬
 Simply turn on and launch to get started, holding your hand underneath it will keep it hovering up in the air.  
FEATURES:
Electric Powered
Durable Constructed Material
Easy to Fly
Master Hand / Eye Coordination
Advanced Infrared Hover Sensor Technology
USB Charger
INCLUDES:
1*Magic ball™
1*USB Charger
SECURE PAYMENT
We protect your data with SSL security
Free Shipping for 75$ and up
Take advantage of free shipping everywhere in the US
Track Your Order
All orders come with a tracking number, so you can always track your order
24/7 Customer Service
Our customer service is there for you 7 days a week!