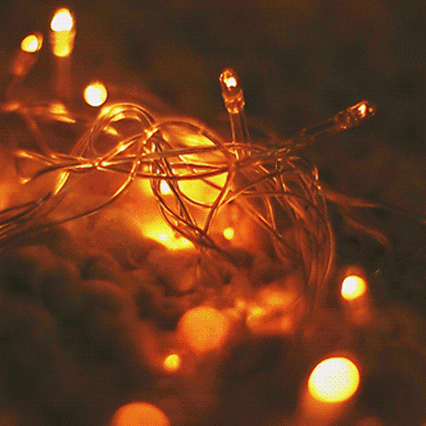 LED lights have been the talking point of the world due to their varied benefits. With many innovators making the best use of this light into different formats. These LED fairy lights are are solar powered meaning no managing the tangled and dangerous extension cords. It is the most cost-effective item as it virtually needs no operation costs. Plus the LED lights are themselves energy efficient devices. 
It can brighten up your space in the most beautiful ways. It can be stored easily with foldability and simple systems. During the day it charges, while at night it turns on automatically. They can be a great companion while you are driving all day and wait somewhere at night. 
Features:
A bunch of 100 decorative lights meant to decorate places
The LED lights work on solar power
Can run up to 8 hours when charged
They are cost-effective, energy efficient and bright
It turns on automatically when charged
Specifications: 
Available Colors: White / Green / Blue / Red / Multi-Color
Size: 1,3,5,10 pack
Quantity: 100
Length: 55 feet
SECURE PAYMENT
We protect your data with SSL security
Free Shipping for 75$ and up
Take advantage of free shipping everywhere in the US
Track Your Order
All orders come with a tracking number, so you can always track your order
24/7 Customer Service
Our customer service is there for you 7 days a week!