AN AMAZING TOYS FOR YOUR PET DOG AND CAT!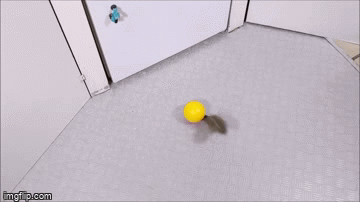 This Electric Beaver Ball is a fun toy for leisure time to play, ease loneliness your feels. It's suitable for spending time with your pets and increase relationship and interaction!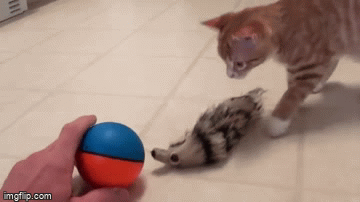 The beaver ball is a battery-operated motorized ball that can be rotated back and forth. Your pet will race the ball back and forth while a relentless beaver hunt. After playing in the water, pour the water in, take out the batteries and air dry.
The pet beaver ball rolls with random movements to stimulate the senses of your dogs/cats and keep your attention upright for hours!
KEY FEATURES:
MADE OF HIGH-QUALITY MATERIAL -environmentally friendly, non-toxic and durable. Random color selection. Not only save electricity but also waterproof and durable. Mini size, convenient for pets to play with.
AUTOMATICALLY FLOATING DESIGN -to draw your children's attention, fun bath toy to tempt your child to swim.

IT CAN ROLL ON THE FLOOR OR SWIM IN THE WATER -Simply open the ball, insert batteries, close the lid and the beaver is ready to roll madly on the floor. Your cat will love the zany and unpredictable movement of the pet toy.
GREAT GIFT - A popular toy for many pet owners over the years. Children also love the weasel ball because they are fascinated by how the weasel chases the ball in the room. A great gift for your pet, adults, cats, kids and other friends.
SPECIFICATIONS:
Material: Safety plastic
Size: Ball - 9 CM; toy - 22 CM
PACKAGE INCLUSIONS:
SECURE PAYMENT
We protect your data with SSL security
Free Shipping for 75$ and up
Take advantage of free shipping everywhere in the US
Track Your Order
All orders come with a tracking number, so you can always track your order
24/7 Customer Service
Our customer service is there for you 7 days a week!