Quick and Simple For Everyday Convenience
Enjoy a new way to prepare your favorite egg dish with the Easy Egg Pro™. Perfect for any breakfast lover that is looking for a more convenient way to indulge on their favorite breakfast item.  Enjoy making customized egg rolls, burrito rolls, cinnamon rolls and much more with just a flip of a switch!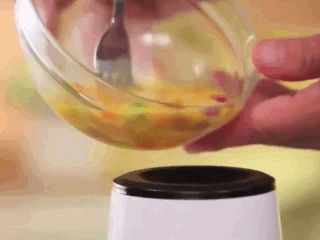 "This device is so much fun! You can make all kinds of stuff with it, not just eggs. I keep mine at work and make breakfast at my desk every morning. A turkey hotdog with an egg is my go to and turns out delicious every time!" - Katheryn
A Whole New Way To Prepare Eggs
With the Easy Egg Pro™, you can forget about bringing out the frying pan, waiting for the water to boil, or having egg shells to peel. Now you can make fun bite sized egg snacks in minutes! Simply crack an egg, pour it in, and watch it cook to perfection in no time. 
The Perfect Breakfast Companion

Cook any breakfast meal healthier and fat free with the Easy Egg Pro's 0% Fat Cooking System. Designed with a cool touch housing system that is safe for any minor to use and is a great introduction into the culinary art for anyone!
Extremely Limited Stock Available. Claim Your Early Bird Sales Special 70% OFF Now by Clicking the "Add to Cart" Button!
SECURE PAYMENT
We protect your data with SSL security
Free Shipping for 75$ and up
Take advantage of free shipping everywhere in the US
Track Your Order
All orders come with a tracking number, so you can always track your order
24/7 Customer Service
Our customer service is there for you 7 days a week!