Stay in shape with the Aquafitness Belt! Made of molded EVA foam for superior comfort, with a 3D ergonomic shape, this aquafitness belt conforms to the shape of the body, offering swimmers greater stability and buoyancy, and the confidence necessary to concentrate on their workout! This, of course, makes these belts the perfect accessory for variable-intensity cardiovascular and muscular training, or for re-habilitation following a leg or back injury. May be combined with the AquaDisk for a more intense workout.
Highlights:
Offered in 3 sizes
Size - Length - Width
S    26"  - 6 11/16"
M    26 1/3" - 6 11/16"
L    26 3/4" - 7"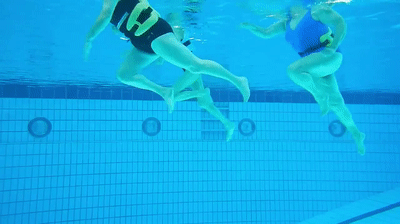 SECURE PAYMENT
We protect your data with SSL security
Free Shipping for 75$ and up
Take advantage of free shipping everywhere in the US
Track Your Order
All orders come with a tracking number, so you can always track your order
24/7 Customer Service
Our customer service is there for you 7 days a week!