Hater lyden av vaskemaskin vibrerende og rister på søndag morgen?
Gjør din vaskemaskin rist og gjøre en masse støy? Vårt produkt har god lyd og vibrasjon, isolasjon for å sikre en rolig vask gang!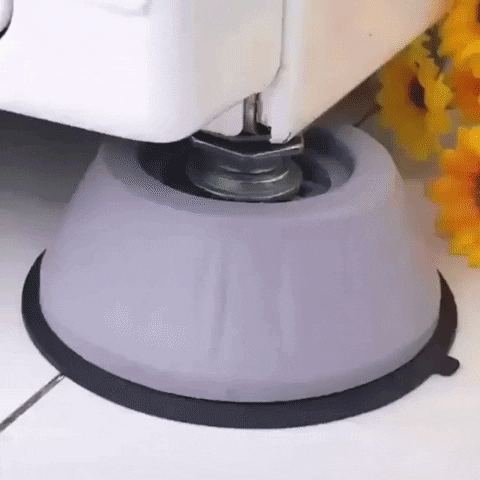 Hvorfor er disse Anti vibrasjon Pads et must?
Unngå bevegelse av vaskemaskinen - Disse Anti-vibrasjonsputer reduserer opptil 94,7% av vaskemaskinens vibrasjoner. I utgangspunktet betyr det ikke flere vibrasjoner fra en løpende vaskemaskin!
Ikke mer støy - Disse elektrodene brukes til å stabilisere maskinen. Reduserer støy ettersom bevegelse er minimert, også knirking og skravling reduseres.
Enkel rengjøring under maskinen - Fordi maskinen er høyere opp med disse smarte føttene, betyr det at du enkelt kan rengjøre med en kost eller mopp under maskinen. Alltid pent og rent!
Enkel å installere - Plasser disse sterke glidebeskyttere enkelt under hvilken som helst maskin eller møbler i hjemmet ditt. Ingen lim nødvendig!
Høy kvalitet - Antivibrasjonsputer er laget av slitesterk gummi som tåler år med vask og tørking.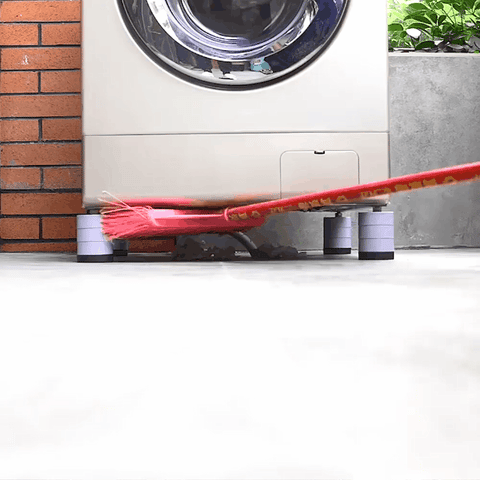 Forebygge en vaskemaskin som vibrerer og rister! For og dra nytte av våre spesielle rabatter! i dag bare!

Spesifikasjoner:

Materiale : Gummi, TPU 
Farge : Grå

Innvendig diameter : 5cm
Total høyde : 4cm
Lastekapasitet: 2,5 tonn
Merk: Produktets farge og utseende kan avvike fra bildene på nettstedet vårt. 
VÅR 100% tilfredsstillelsesgaranti


⭐ "Jeg er veldig fornøyd med mine Anti Vibrasjon Pads" - Sarah, og vi støtter det med en 15-dagers risikofri garanti

✅ Hvis for noe grunn du ikke har en positiv opplevelse, vil vi gjøre ALT for å sikre at du er 100% fornøyd med kjøpet.

Hvis du ikke er fornøyd med Anti vibrasjon Pads, det er ikke noe problem. Du kan avbryte bestillingen ved e-post og vi vil returnere pengene til din konto.

📧 Vi har support 24/7/365 via e-post. Kontakt oss hvis du trenger hjelp!
LEVERING:
Som en følge av høy etterspørsel. Det er nødvendig å tillate mellom 8 til 15 dager i gjennomsnitt for mottak av produktet
SECURE PAYMENT
We protect your data with SSL security
Free Shipping for 75$ and up
Take advantage of free shipping everywhere in the US
Track Your Order
All orders come with a tracking number, so you can always track your order
24/7 Customer Service
Our customer service is there for you 7 days a week!